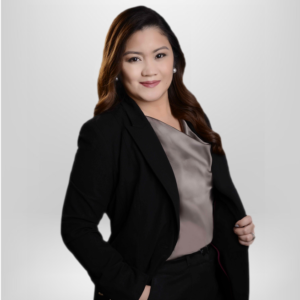 Charmine Pilapil
Under PRC 4994
09175842955
chacampospilapil@remax.ph
Agent Profile
Website

N/A

https://www.instagram.com/estatesanddwellings/#

https://web.facebook.com/ChaPilapilRemax/

Description

Meet Charmine Campos-Pilapil, a seasoned sales professional with a rich background in the real estate industry and over 14 years of experience in helping clients find their dream properties. With a formal sales career that began in 2008 at Ayala Land Premier, the largest property developer in the Philippines, Charmine has been at the forefront of promoting and selling Ayala Land's residential properties in its large-scale, mixed-use estates across the country such as Makati and BGC in Metro Manila and Nuvali in the South. She brings extensive knowledge and expertise in showcasing the unique features and investment potential of these properties. In 2011, she joined Alveo Land Corp., the high-end brand of Ayala, where her exceptional sales skills propelled her from a Senior Property Associate to a Sales Manager. Throughout her tenure, she received multiple awards for her outstanding performance in both residential properties and corporate offices. In 2017, Charmine joined REMAX, a renowned global real estate franchise, further expanding her expertise and reach in the industry. She has broadened her services beyond selling residential and commercial properties to include leasing as well. Her dedication and professionalism have earned her a consistent place in the prestigious Executive Club, acknowledging her outstanding achievements. Most recently, Charmine was awarded with the highly coveted 100% Club Award at the R4 Convention in Las Vegas, Nevada. With an unwavering commitment to providing exceptional service, Charmine brings a wealth of knowledge and experience to every client interaction. Whether you're looking for your dream home or seeking lucrative investment opportunities, Charmine is your trusted partner throughout your entire real estate journey. Contact Charmine today to explore the extraordinary opportunities available and embark on a journey towards finding your dream property.
Cha Listing