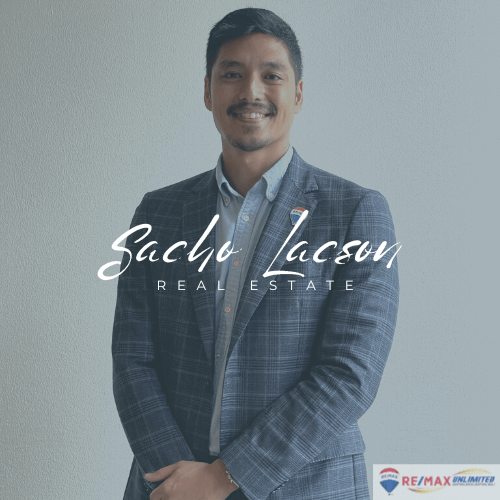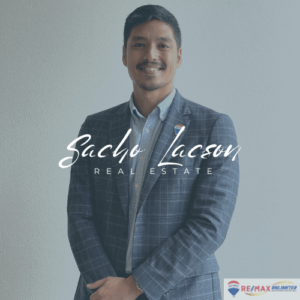 Sacho Lacson
16282
09178473768
slacson.remax@gmail.com
Agent Profile
Website

https://www.linkedin.com/in/sacho-lacson-73585a51/

https://www.instagram.com/sacholax/

https://www.facebook.com/sacholax/

Description

I started my real estate career in 2006 with Ayala Land Premier as a Premier Property Specialist, and later was promoted to Group Leader. I worked with Ayala Land's luxury brand as an in-house sales agent until middle of 2009, which helped me grow my network and professional sales skills. Since then, I have worked at my family business, Lacson & Lacson Insurance Brokers, as Vice President and Head of Business Development, for 10 years before deciding to go back to my passion and first love, real estate. I am now a full time real estate broker whereas before I was already doing this part-time or on the side since 2014 after receiving my real estate broker's license. I have discovered throughout this journey that working in real estate is what truly makes me happy, brings me joy and fulfillment, making it an easy decision to go all in here. I still remain as Director and one of the Owners of Lacson & Lacson Insurance Brokers and will continue to help out in my capacity as one. My corporate professional background has helped develop a service-oriented approach coupled with professionalism, integrity, trust, and relationship-building, which most of my clients can attest to. I am now proudly working under RE/MAX Unlimited, a franchise and branch of RE/MAX Philippines and in the last 2018 RE/MAX convention was an awardee and winner of the 100% Club Award - an award given to brokers with gross commissions of $100,000 and above. In the recent RE/MAX R4 Global Convention for 2021, I received the Platinum Award, which awards brokers with gross commissions of US$250,000 to US$ 499,999. Real Estate is what makes me happy, and it's my mission to make my customers, clients, developers, owners, and co-brokers, HAPPY.
Sacho Listing