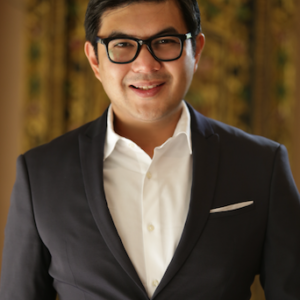 Julius dela Cruz
12437
09175324173
jdelacruz@remax.ph
https://remaxunlimited.ph/callisto-tower-best-value-best-view-1br-condominium-for-sale/
SUMMARY
About Callisto
Alveo Land adds a spring to your step with its second residential development in Circuit Makati — Callisto. Located in front of Circuit Lane, this community presents compact living spaces in sync with your every move.
Location 
Located on the former site of the Sta. Ana Racetrack along Hippodromo Street and A.P. Reyes Avenue, accessible through EDSA to Ayala and South Avenues, Circuit Makati brings together a brilliant universe of experiences that make every day a new adventure.
Amenities
Indoor
• Function room (Tower 1)
• Board room (Tower 1)
Outdoor
• Lap pool
• Lounge pool
• Children's pool
• Pool deck
• Outdoor lounge
• Lawn area
• Children's play area
• Spill-over area
Callisto Tower, Best Value & Best View 1BR Condominium for Sale
Tower 1 
Floor Area: 62 sqm 
Property Features: 
-Spacious 1BR Unit at 62sqm
-The unit features a balcony overlooking towards the amenities
-Fantastic location – not too high, not too low floor
-Bright Corner Bedroom having two sides for windows
-The living area features a balcony which you can use to entertain guests and enjoy the view outward toward the amenities
-The unit features an ample sized 4-seater dining area, and a washer & dryer area
-The unit is also not directly adjacent to the property beside it giving you more space and privacy, in addition to the fact that it's a corner unit
-The unit is also beside the fire exit so it's quite convenient for emergency use also.
-The unit is also only a few units away from the elevator giving you easy & convenient access
-Walking distance to the Circuit Mall
Overall, great unit choice
Photos:
Asking Price: Php 15.5M (slightly negotiable)
Disclaimer: All photos attached are Artist's Perspectives of the development to give a general idea of the dev't (not actual photos).
For inquiries, please contact:
Julius Dela Cruz
Professional Licensed Real Estate Broker 
RE/MAX UNLIMITED 
Mobile Number: +639175324173 
Email: jdelacruz@remax.ph
PRC 12437
HLURB Certificate of Registration No: 002262
NCR-B-04-15-01496
#livehereph #liveherephilippines #livehere #itsmorefuninthephilippines #propertyforsale #propertyforsaleph #propertyforsalephilippines #condominiumforsale #condominiumorsaleph #condominiumforsalephilippines #condominium #makaticondominiumforsale #callistotower #condominiumforsalemakati #condominiumforsalecallistotower #callistotowercondominiumforsale
Map Location